Background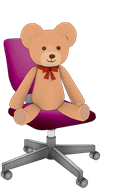 Here you can find some tutorials about background images creation in Manga Maker Comipo.
Materials by tags


---
Useful links for Comipo
/ 2015-07-17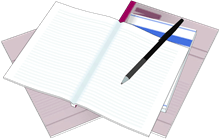 Naturally, this site - is not the only a storehouse of useful Comipo information. Here I will collect links to useful Internet resources that may be helpful when working with Comipo: 3D-models, backgrounds, drawing guides, accessories and so on. It's convenient to enable automatic translation into English in the browser When visiting Japanese sites.
Read more
---
Converting PMX, or new stages and 3D backgrounds for Comipo
/ 2015-03-18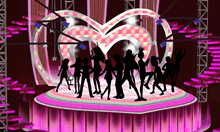 Imports from PMD has already been considered in the lesson about additional hairs. The purpose of this lesson is to emphasize that you can import not only hairstyles, handbags, wings. You can import anything. The import of full 3D-scenes, 3D-environment is especially useful. For example, it could be a park, the interior of a particular building, or part of the city with houses. Here is an example of the imported stage Comipo:
Read more
---
Park background in Comipo
/ 2015-02-11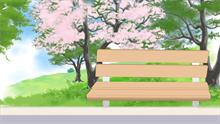 You can easy do park background in Comipo by using combinations of 2D-elements "Item Image", namely "32. Tree" and "33. Grass & Flower". The bench is collected from 3D primitives. Here's a park scene in Comipo:
Read more
---
Hero room in Comipo
/ 2015-02-05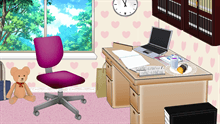 As you know, Manga Maker Comipo has a very few backgrounds with room interior. So, we need to make our own, it's not very difficult! The resulting image will be based on a mixture of 3D- and 2D-elements. Result in Comipo looks like this:
Read more