Advanced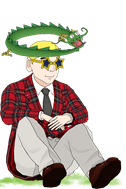 Here you can find some advanced tutorials for Manga Maker Comipo. These lessons are designed for skilled Comipo-users.
Materials by tags


---
Useful links for Comipo
/ 2015-07-17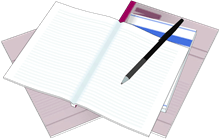 Naturally, this site - is not the only a storehouse of useful Comipo information. Here I will collect links to useful Internet resources that may be helpful when working with Comipo: 3D-models, backgrounds, drawing guides, accessories and so on. It's convenient to enable automatic translation into English in the browser When visiting Japanese sites.
Read more
---
Converting PMX, or new stages and 3D backgrounds for Comipo
/ 2015-03-18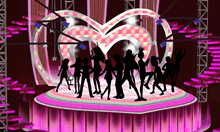 Imports from PMD has already been considered in the lesson about additional hairs. The purpose of this lesson is to emphasize that you can import not only hairstyles, handbags, wings. You can import anything. The import of full 3D-scenes, 3D-environment is especially useful. For example, it could be a park, the interior of a particular building, or part of the city with houses. Here is an example of the imported stage Comipo:
Read more
---
Steam Greenlight banner in Comipo
/ 2015-01-29

Steam Greenlight banner can be divided into 4 areas: background, illuminated planet, text, information about the project. You can create each of them in Manga Maker Comipo. Take a closer look at the background. It is not uniformly gray, has colored patches in the upper right and lower left corners.
Read more
---
Converting PMD, or new hairstyles for Comipo
/ 2015-01-06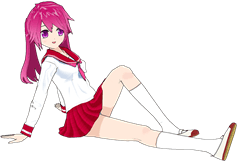 Manga Maker Comipo can import 3D models in the following formats: csu, mqo and obj. Obj format is the only widespread from this list. Obj format rather popular among game developers than in hairstyle and clothes fashion. But you can find a lot of hairstyles, clothes, and other fun stuff for Miku Miku Dance, abbreviated MMD. This tutorial considered on the import of custom 3D models in PMD format - the format of 3D objects in Miku Miku Dance.
Read more
---
Steam logo Comipo
/ 2014-12-31

Steam logo creation is almost the same to Android logo creation. With few differences. First: it is not enought only spheres and cyllinders. Second: you need accurate geometry, to correctly display the conjugation. You need to import existance Steam logo image to Comipo to reach geometry accuracy. You can drag&drop image directly from file manager, or add it via "User Image" tab:
Read more