External 3D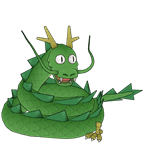 Here you can find some tutorials about creating custom 3D-content for Comipo and import it.
Materials by tags


---
Useful links for Comipo
/ 2015-07-17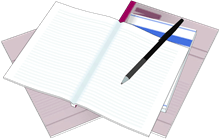 Naturally, this site - is not the only a storehouse of useful Comipo information. Here I will collect links to useful Internet resources that may be helpful when working with Comipo: 3D-models, backgrounds, drawing guides, accessories and so on. It's convenient to enable automatic translation into English in the browser When visiting Japanese sites.
Read more
---
Converting PMX, or new stages and 3D backgrounds for Comipo
/ 2015-03-18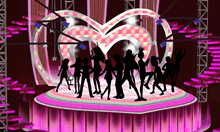 Imports from PMD has already been considered in the lesson about additional hairs. The purpose of this lesson is to emphasize that you can import not only hairstyles, handbags, wings. You can import anything. The import of full 3D-scenes, 3D-environment is especially useful. For example, it could be a park, the interior of a particular building, or part of the city with houses. Here is an example of the imported stage Comipo:
Read more
---
Converting PMD, or new hairstyles for Comipo
/ 2015-01-06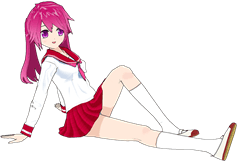 Manga Maker Comipo can import 3D models in the following formats: csu, mqo and obj. Obj format is the only widespread from this list. Obj format rather popular among game developers than in hairstyle and clothes fashion. But you can find a lot of hairstyles, clothes, and other fun stuff for Miku Miku Dance, abbreviated MMD. This tutorial considered on the import of custom 3D models in PMD format - the format of 3D objects in Miku Miku Dance.
Read more
---
Item Positioning in Comipo
/ 2014-12-30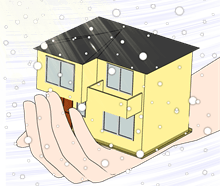 Today we will give a cottage into the character hands. Cottage made in the previous tutorial. It is understood that the object is already correctly imported and displayable in the Assest list. First you need to add a character to the panel. Than choose it's position (in this example a posture 100):
Read more
---
Making own 3D objects for Comipo
/ 2014-12-28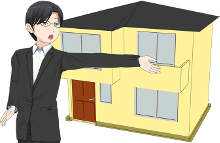 If you want to add a new 3D object to Manga Maker Comipo, than you need to create it in any 3D graphics program: Blender, 3DMax, Maya etc. I chose the house of the protagonist as the object. I painted it in Blender. This is how the house looks initially in Blender:
Read more